Agile Web
How do we evaluate male fertility?
It's fast and simple. Couples who want to have children usually begin with some basic testing to find out if either of them has any fertility issues.
Semen analysis
Male fertility is evaluated by semen analysis. It involves laboratory analysis of semen to identify potential fertility issues. Semen is collected either at the laboratory with masturbation after 1-7 days of abstinence, or at home, on the condition that the sample is transferred to the lab within 30-45 minutes. Alternatively, semen can also be collected during sexual intercourse through the use of condom collection. Semen analysis usually contains physiological, macroscopic and microscopic examinations.
According to the World Health Organization (WHO), the normal ranges for semen analysis are the following: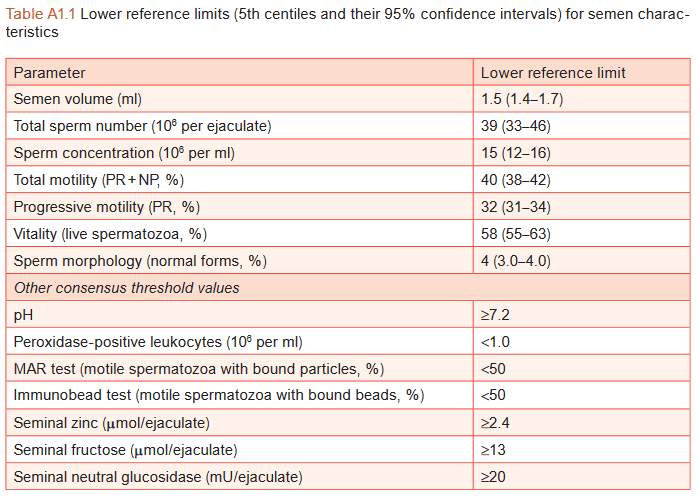 Deviations from the above ranges are evaluated by the doctor who may prescribe the appropriate medication for improving semen quality or guide the couple through their efforts to have children. Although sample sperm count is important, other factors such as motility may also play a significant role in evaluating male fertility. For this reason, the specialized physician is the most appropriate person to interpret the semen analysis report.
Factors influencing male fertility
There are many factors affecting semen quality, and most of them are linked to man's lifestyle.
For example, smoking and alcohol are found to downgrade sperm fertilization capacity and affect sperm DNA.
Prolonged exposure to radio frequency from mobile phones affects a man's fertilization capacity.
Also, high stress levels may lead to irregular sperm morphology.
Wearing constrictive underwear and using a laptop computer over the groin can increase the temperature around the testicles, having a negative effect on male fertility.
Certain OTC drugs or supplements sold usually at gyms are also responsible for impaired fertility.
Hot beverages in plastic cups are found to release toxic substances that affect spermatogenesis.
Air pollution and excess body weight also have a negative effect on male fertility.
A recent study by the University of Harvard suggested that soya consumption reduces semen production.
Last, but not least, we must not forget about heredity and how it may affect fertility. This is why possible hereditary factors should also be considered when investigating low fertility. On the other hand, frequent ejaculation helps maintain the male reproductive system in action. This is why couples who are trying to have children are advised to have frequent intercourse.
Written by Dr. Theodosis Arkoulis, obstretician – gynecologist, IVF expert, head of "Mitosis" In-Vitro Fertilization Clinic, Greece