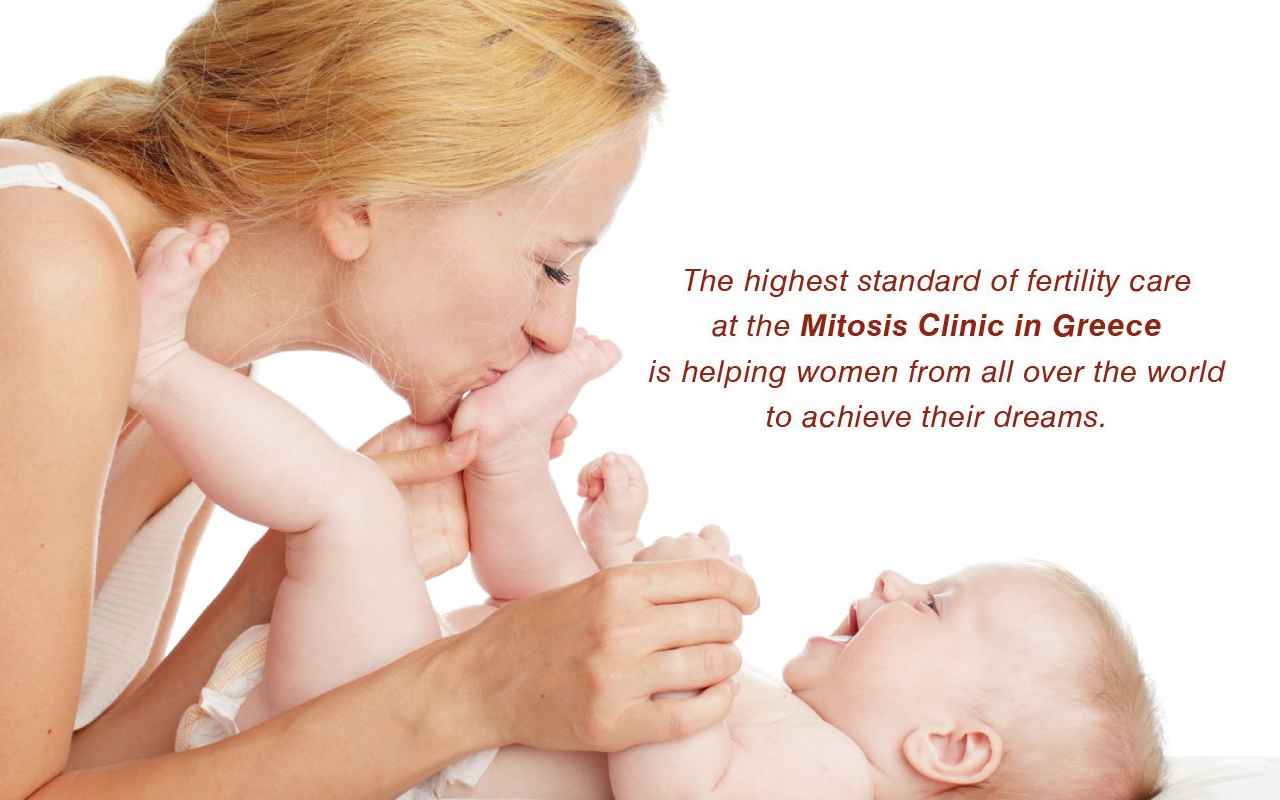 Running for over 30 years and with an above-average success rate, the Mitosis Clinic epitomises the very best of the Greek fertility industry and has developed its expertise in line with new processes and technology as well as the input received from thousands of new parents.
Led by obstetrician-gynecologist and IVF expert Dr. Theodosis Arkoulis, who trained and practiced at the Royal Women's Hospital in Melbourne and has published 23 times on reproduction and fertility, the Mitosis Clinic distinguishes itself by ensuring the very highest standards of care for its patients from conception to birth.
The clinic specializes in IVF treatments but also offers a wide range of fertilization services, such as IMSI and time-lapse monitoring technology, meaning there are very few barriers to motherhood that cannot be overcome at Mitosis.
We are experts in all IVF treatments that cater for all women's situation, whether they will use their own eggs or those from a donor, and whether they will use sperm from their partner or a donor. In all cases, we carefully screen and match the donors using the latest diagnostic technology.
Protocols & Treatment Plan
Cost of IVF Treatment
For many reasons, Greece offers the best value for IVF treatments in Europe.
Combined with the 20 years of experience available to the Mitosis Clinic, we can offer the strongest guarantees of safety for potential mothers together with excellent value.
For IVF treatment with using women's own eggs for fertilization, the costs start for as little at EUR 2,500 (less than 2,000 GBP). With donor eggs, the costs start from EUR 3,500 (about 2,700 GBP).
Get in touch with the Mitosis Clinic to find out how your hope can become reality.
Beyond having state-of-the-art IVF technology that allows medical staff to go to all lengths possible to promote pregnancy, the Mitosis Clinic has a rich donor pool that means there are no wait times. It also allows donor-recipient characteristic matching in which the physical characteristics of the donor, such as height, weight, hair/eye colour, are matched as closely as possible to those of the mother. Donors are also subject to extensive physical examinations and genetic screening to ensure successful outcomes.
The English-speaking staff of the Mitosis Clinic, including embryologist, biologists and midwives, is dedicated to providing safety and quality of care for patients in an environment conducive to impending motherhood.
Watch video testimonials from women whose lives have been changed at the Mitosis Clinic
Watch with English Subtitles